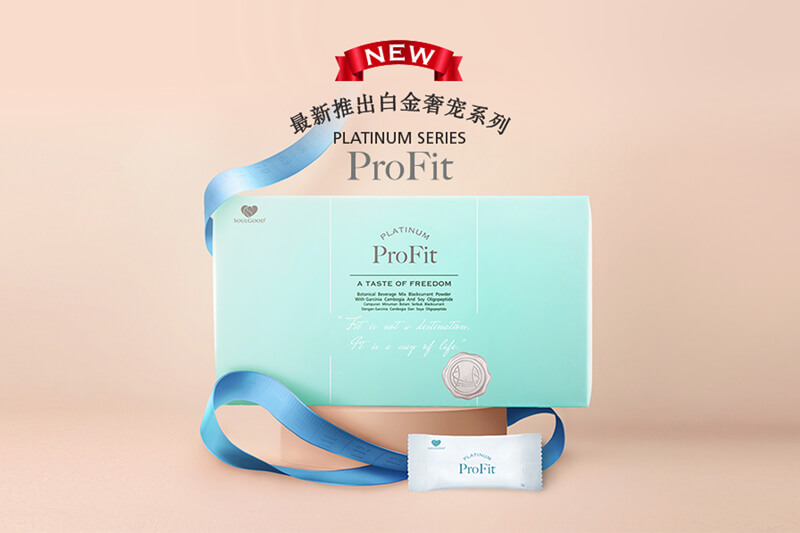 08 Aug

New Product Launches Platinum ProFit

#SoulGood #iamsoulgood #PlatinumProFit

According to The National Health and Morbidity Survey (NHMS) 2019, 50.1% of adults are overweight or obese (30.4% overweight and 19.7% obese) and the trends of overweight, obesity and abdominal obesity continue to rise compared to NHMS 2011 (29.4%, 15.1%, 45.4%) and 2015 (30.0%, 17.7%, 48.6%) findings.

Platinum ProFit is the new launch products of SoulGood in conjunction with the weight loss challenges. It is 100% Natural, Safe & No Side Effects. There are 6 No's coming with the products: NO Preservative, NO MSG, NO Coloring, NO Stabilizer, NO Laxative and NO Artificial Sweetener.

Besides, the triple active peptides in the Platinum ProFit helps to maintain the overall health besides keeping you slim. The Walnut peptide improves brain function, enhances concentration and memory and promotes blood circulation. The Corn peptide maintains liver health, reduce blood pressure and boost immunity. Lastly, the Soy Oligopeptide promotes fat metabolism, burns fat and reduces cholesterol.